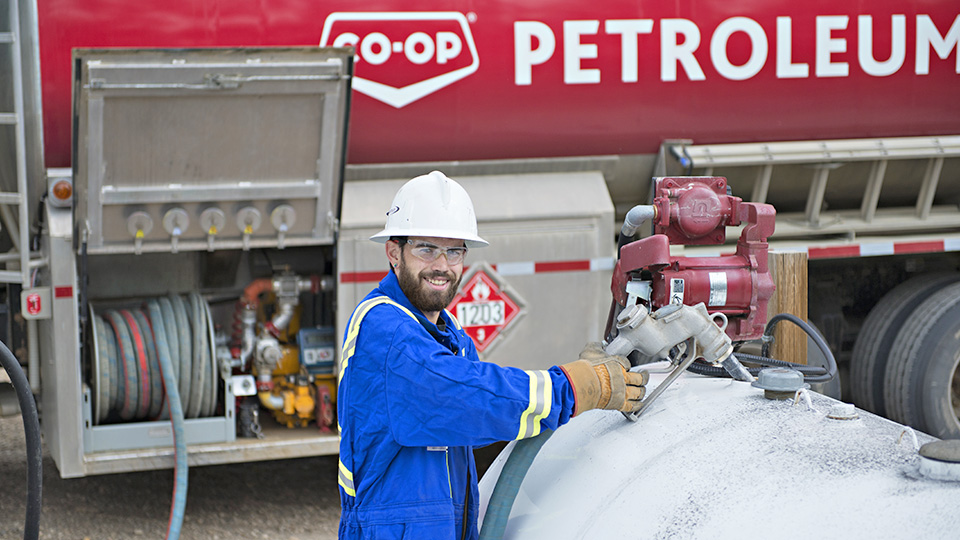 Co-op Cardlock & Bulk Fuel
September 23, 2019
Your local Co-op offers fuel options for large-scale needs. Whether it's Cardlock facilities for card holders, bulk petroleum facilities or bulk propane offerings, we have you covered.
Please see our Hours, Contacts and Location Info page for location details.
---
Cardlock
Your local Co-op is part of a network of over 280 conveniently located Cardlock fuel stops. Those who have a Cardlock Card can use these facilities whenever they need fuel - 24 hours a day, 7 days a week!

Bulk Petroleum
Your local Co-op offers bulk delivery of fuel. We take pride in the product we deliver and in our excellent customer service.
Dawson Co-op offers Bulk Propane supply and service for Agriculture, Commercial and Home Heating. Whether you have a small 120-gallon "pig" tank or a large, 2000-gallon propane tank, Co-op Propane is fully equipped to handle any size or type of propane installation.

Cardlock Application
Please find application forms attached below for both Commercial and Consumer Cardlock Accounts.
Discover more: