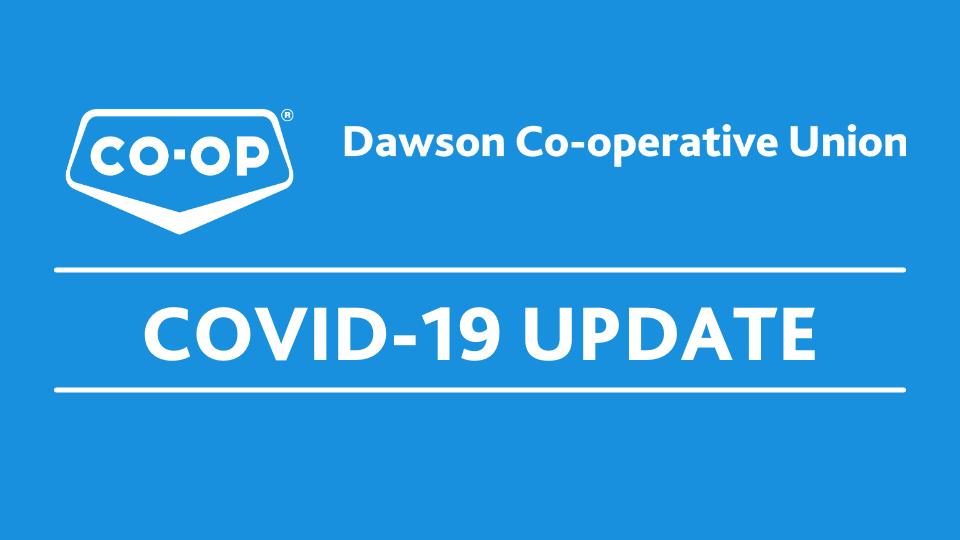 COVID-19 Update
February 17, 2021
As Covid-19 continues to impact our communities, Dawson Co-op believes transparency and preparation is essential for the safety of our staff, members, and communities at large. We have provided an attachment of our current Covid Safety Plan below.
Below are some of the measure in place to help mitigate the spread of the virus:

Increased frequency of cleaning in all facilities
Installed plexi-glass barriers
Physical distancing signage placed throughout stores
Early shopping for those most vulnerable Monday-Friday 8am-9am
To limit exposure, staff will not be handling reusable bags
Store capacity limits posted
Mandatory masks
Promoting contactless transactions
Hand sanitizer stations
Self-screening for all staff prior to beginning each shift
Thank you to our customers for their sustained mask integrity and continued physical distancing in our stores.

Dawson Co-op Management Team