Dawson Co-op unveils new Rolla Ag fertilizer plant
Actions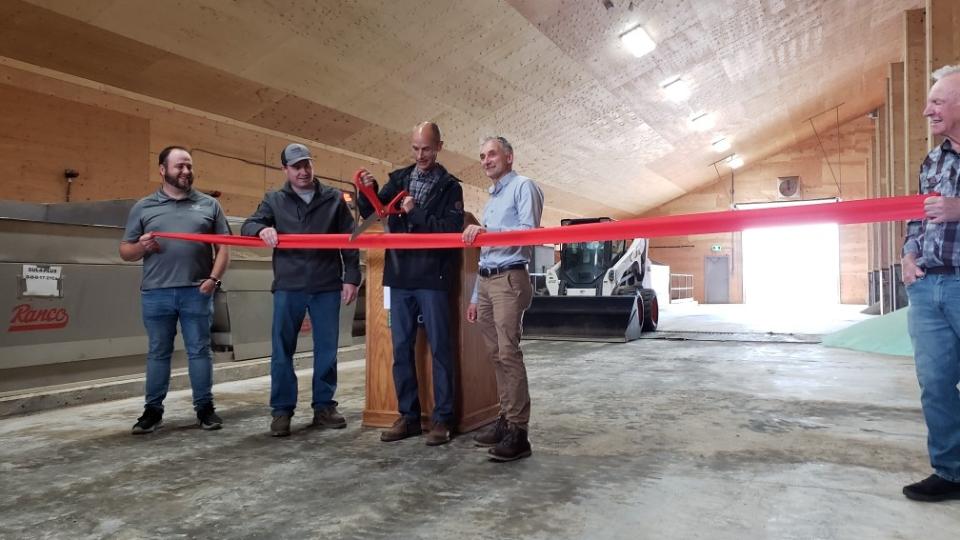 Dawson Co-op unveils new Rolla Ag fertilizer plant
August 17, 2023
The Board of Directors of the Dawson Co-op is pleased to announce that the fertilizer shed and distribution facility project at the Rolla Ag site is now complete and fully operational. This new state-of-the-art upgraded fertilizer plant has a storage capacity of 6,000 metric tonnes and can blend product at speeds of up to 280 metric tonnes per hour; almost 5 times quicker than the previous bin system plant that was acquired in 2017.
"We are very proud and excited to see the full potential of these facility upgrades as they will continue to contribute to the long-term economic success of our local farmers by providing enhanced efficiencies and services in the delivery of our full offering of fertilizer and crop inputs," said Rod Hillary, Chief Executive Officer, Dawson Co-operative Union.
A grand opening ceremony was held on August 15, 2023 to celebrate this achievement.
The Board and Management of the Dawson Co-op would like to thank everyone involved in the construction of the plant, including major contractor HiTech Installations Ltd., and local contractors Lindberg Construction, Tryon Land Surveying Ltd., and Mile Zero Electric. Additional thanks to Dean Good, Asset Protection Manager, Bruce Frederickson, Rolla Ag Manager, and our team of employees at Rolla Ag who worked patiently through construction over the last 9 months.
The Dawson Co-op is truly a different kind of business, and we take pride in being able to service the communities we live in within the Peace River area. For further information on our fertilizer and crop input services in Rolla Ag, contact Bruce Frederickson at 250-759-4770.