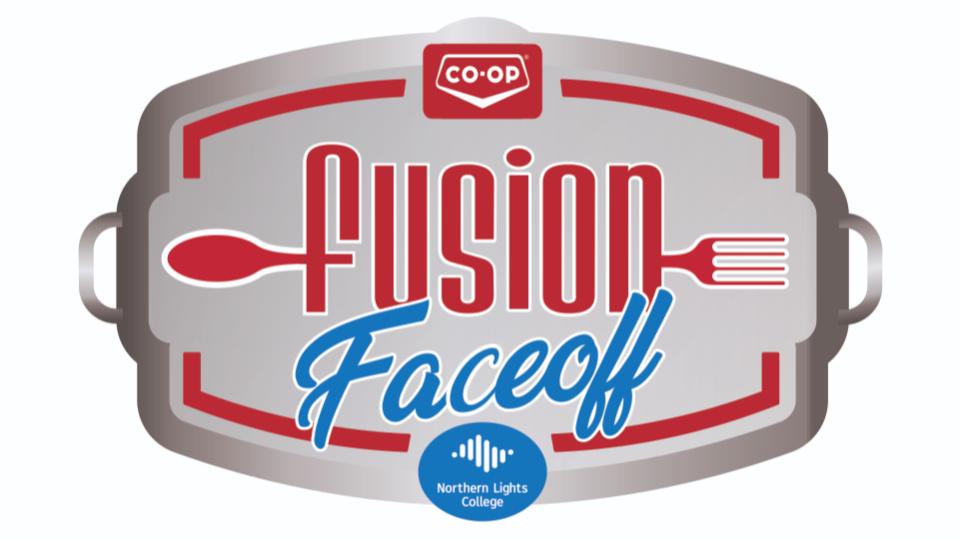 Fusion Faceoff
September 29, 2022
October 31 - November 3 will be an exciting and fun-filled 4-days of competition for the Northern Lights Culinary Arts Students! They will showcase their skills learned through their program for the chance of being named 2022 Fusion Faceoff Champion. The 2022 class is comprised of 26 students who will compete in a pre-qualifier completion on November 1st to determine team captains who will lead their teams of 13 for competition day on November 3rd.
We will be live broadcasting the competition day on Dawson Co-op's YouTube Channel so the community and beyond can tune in and watch the excitement. We will also have Community Viewing Stations throughout the Dawson Creek for those who wish to make a viewing party out of the competition.
Community Viewing Station locations:
Dawson Co-op Food Store Bistro (10200 8th Street, Dawson Creek, BC)

Northern Lights College Student Lounge — Dawson Campus (11401 8th Street, Dawson Creek, BC)

Kiwanis Performing Arts Centre (10401 10 St, Dawson Creek, BC)
—————————————————————————————————————————
Meet Our Host Chefs

Co-op's Dale MacKay
Dale MacKay is best known as the winner of Top Chef Canada's first season in 2011. Originally from Saskatoon, Sask., MacKay's culinary career began as a fry cook in Vancouver, B.C. He then moved to London, England, where he began working at Gordon Ramsay's Claridge's, followed by stints in other Michelin-starred Ramsay restaurants in London, Tokyo and New York City. He eventually returned to Vancouver to become the executive chef at Daniel Boulud's Lumière restaurant.

After winning Top Chef Canada and starting his own Vancouver restaurant, MacKay returned to his hometown, where he founded the Grassroots Restaurant Group with Christopher Cho and Nathan Guggenheimer. With this group, he's opened restaurants in Western Canada, including: Ayden Kitchen & Bar, Little Grouse on the Prairie and Sticks and Stones.
In addition to his Top Chef Canada win in 2011, Dale MacKay has many more accolades to his name, including being named a Western Living "Foodie of the Year" in 2014, while Ayden made Air Canada's EnRoute Magazine's Top 10 Best New Restaurants list, won EnRoute's People's Choice Award for Canada's Best New Restaurant and was on Vacay.ca's Top 50 Restaurants in Canada list in 2014-2016. During his time at Lumière in Vancouver, the restaurant was awarded the AAA Five Diamond Award.

NLC's Micheal French
Chef Micheal French is a leader in post-secondary education with over 25 years of experience both nationally and internationally.
Since earning a diploma in Hotel Hospitality Management in 1982 at the Alberta Vocational School, Micheal French has had an impressive career working for many world-renowned and 5-star hotels before moving to Dawson Creek to teach at Northern Lights College.
French's impressive career highlights include spending time in Switzerland, where he hiked the mountainside to harvest wild garlic and winning International Bronze and Silver at the Salzburg International Cooking Exhibition as an honorary member of the Salzburg team.
In his role at the Northern Lights College, Micheal French has continued to stay at the forefront of his profession and has aided many students in achieving provincial cooking awards of their own.

NLC's Regan King
Chef Regan King began his cooking career at age 15 when he was frying donuts at a local grocery store in Dawson Creek and even managed the Dawson Co-op Bakery for some time!

After completing the Journeyman Baker's program at Victoria Community College, Chef King mastered menu development through his various community baking for businesses and charities before beginning his teaching career at Northern Lights College.

In his 11 years at NLC, Regan King has aided many students in becoming successful in the culinary world while furthering his professional development by receiving a Provincial Instructors Diploma.

Chef King's passion for his industry shines through when he talks about his students and all the success they have experienced over the years, from travelling internationally to starting their own businesses after graduating!
—————————————————————————————————————————
Meet The Class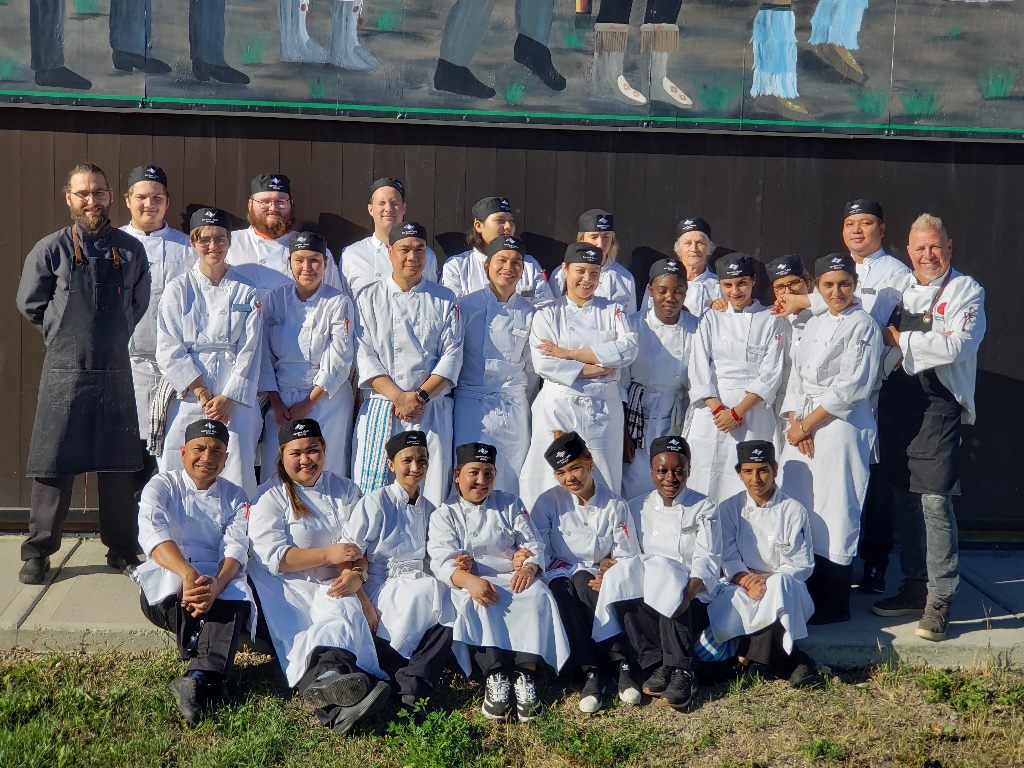 Dexter Cortez, Arlinda Dacules, Barbara Darkwa, Kristel Anne Echano, Michelle Evangelio, Beant Kaur, Jashanpreet Kaur, Rajwinder Kaur, Ruth Angelique Marquez, Peter James Stokes, Tina Dettieh, Jacob Doucette, Lindsay Evans, Sara Hansen, Angelou Borja, Shealynn Davis, Patricia Deleurme, Danika Haynes, Jereme Macalos, James Moffatt, Richard Sicat, Marie Krizia Silverio, Edward Tria, Xavier Vander Heide, Tishaunna Francis
—————————————————————————————————————————

Meet Our Judges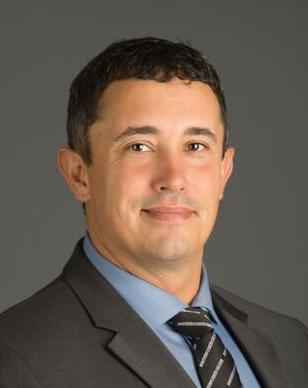 Todd Bondaroff
President and CEO, Northern Lights College

Todd has a diploma in Forest Technology from Selkirk College, a Bachelor and Master of Science in Natural Resources and Environmental Studies in Forestry at the University of Northern British Columbia. As a long-term resident of both Dawson Creek and Fort St. John, his hometown experiences and familiarity with campus life at the college have given him personal knowledge about the impact the President plays in the life and culture of the college and as a leader throughout the region. Todd has a solid understanding about the challenges and opportunities within the post-secondary landscape.
Todd has a wide range of experiences in the natural resource sector. More specifically, he has over eighteen years of combined education and experience in both the private and public sectors. He has been fortunate in his career to have worked on high profile initiatives and projects that were regionally and provincially significant and deeply connected to the British Columbia economic plan. He has been a leader in Forestry, Mining, and Clean Energy technologies—with ongoing connections in these areas, throughout the region. Todd is committed to transforming post-secondary education to align with the principles of reconciliation and to begin to take the necessary steps alongside our Indigenous community partners.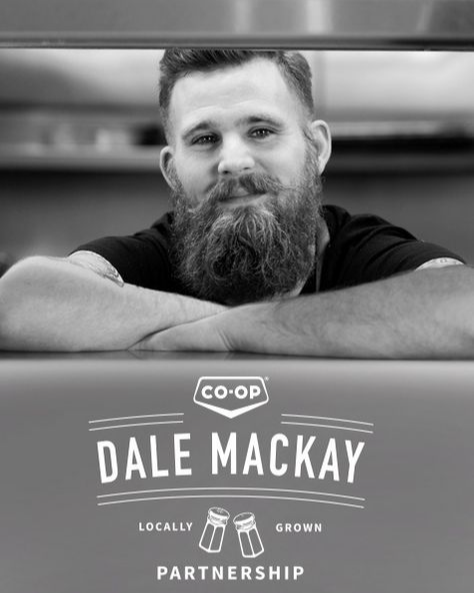 Dale MacKay
Chef, Co-op Partner

In addition to his extensive resume above, Dale Mackay is working with Co-op to give Co-op shoppers and food lovers recipe ideas that use ingredients from their local Co-op Food Store. Dale is working with Co-op in the development of CO-OP® GOLD products.
Co-op shoppers can expect exclusive recipes from Chef Dale MacKay that are delicious and easy to prepare at home. Dale is also featured in short videos to help you in the kitchen as well as through Co-op's table magazine that features seasonal recipes.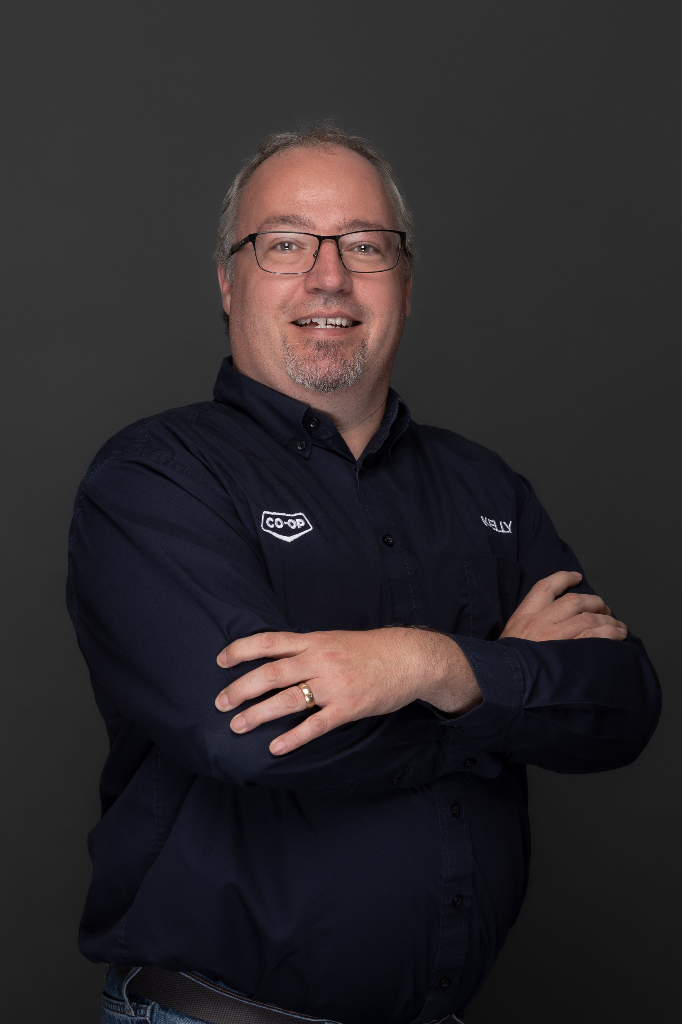 Kelly O'Connell
Petroleum Manager, Dawson Co-op
Kelly is Dawson Co-op's Petroleum Manager and is one of many people that makes the magic happen in the background of the Co-op Cardlocks and Gas Bar. Having moved to Dawson Creek 16 years ago, Kelly likes the small-town feeling of being greeted by name almost everywhere he goes and has found everything he needs in Dawson Creek. Outside work, Kelly spends a lot of time with his wife and his boys. They like to camp, fish, and quad during the summer, and they always look forward to Kelly's BBQ dinner cooked by the Grill Master himself! With three boys growing up around sports, Kelly knows how to prepare quick and delicious meals that keep his family on the go.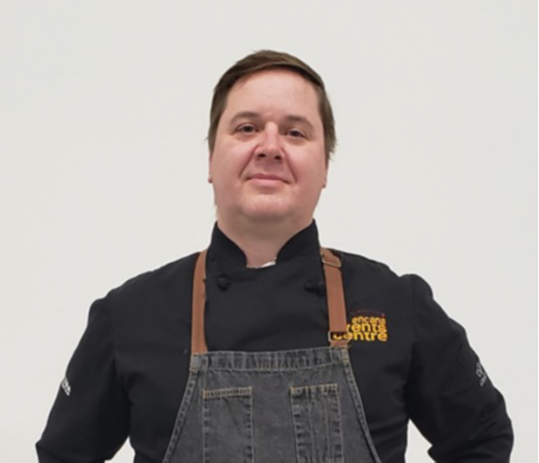 Kyle Wainwright
Executive Chef, Ovintiv Events Centre
Originally from Brantford Ontario, Executive Chef Kyle Wainwright was influenced growing up with the flavours and smells of classic European kitchens. After a short trip to the West Coast in high school, Kyle was lured and returned to the coast by the influences and inspirations of the Pacific Northwest. One of his first culinary positions was in a southern style smokehouse, but the constant sight of Grouse Mountain drew him up the gondola where world renowned executive chef Dominic Dien recognized a diamond in the rough.

Starting and completing his red seal certification at a North Shore Italian staple, Carmelo's, under MasterChef John Pavel, Kyle's professional culinary career began. Kyle's experience at the helm of some of Vancouver best restaurants and hotels as well as owning his own catering company that serviced TV and film. Kyle's passion is not only focused on sustainable seasonal food but educating our next generation of culinary leaders. Kyle and his family have recently moved from Vancouver and has brought to Dawson Creek his culinary repertoire that is continental with a natural draw towards southern comfort food, Italian and French.