Grown With Purpose
September 8, 2020


Build A Legacy
Learn more about GROWN WITH PURPOSE — a new, forward-thinking agronomic program delivered by the Co-op Grow Team.
We take a deep dive into your operation to build a blueprint for a thriving farm business — one that improves productivity today while promoting a healthy environment for tomorrow.
Evaluate On Farm Practices
A comprehensive review of your planning, use of crop inputs and safe work practices will identify strategies to improve performance.
Plan For Continual Improvement
Build a crop plan that drives nutrient-use efficiency and other performance metrics. Set benchmarks and establish short and long-term goals to optimize production and profitability as well as soil health. Start small, see results and expand strategies to additional acres in subsequent years.
Demonstrate Leadership In Farm Stewardship
Show your community — and consumers — that your crops are GROWN WITH PURPOSE; they're nutritious, safe and produced with practices that are mindful of air, soil and water quality.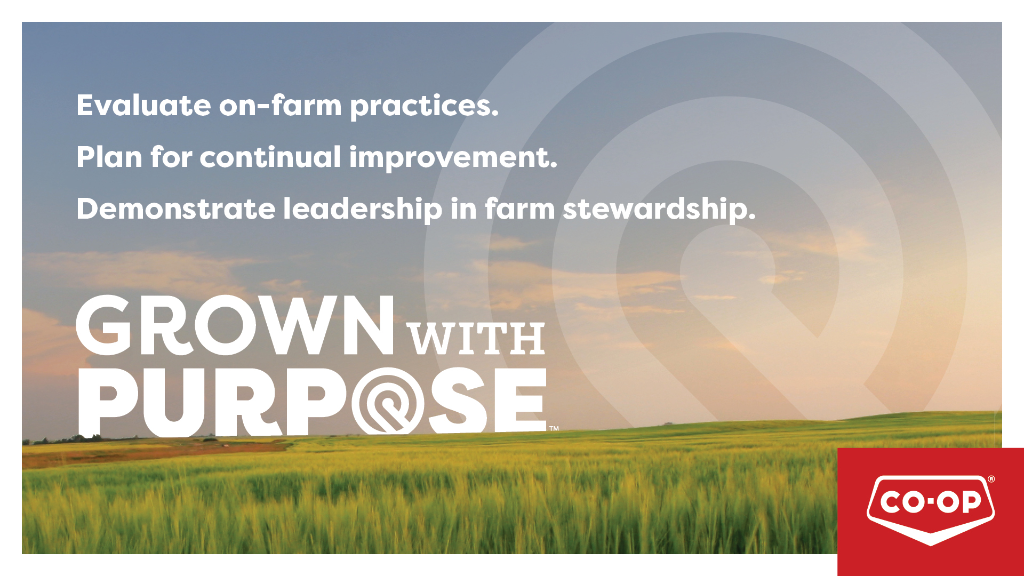 Discover more: